MEET OUR HORSES AND MULES
Meet our horses and mules by filling in this form!
FAMILY & CELEBRATORY EVENTS & CAMPS AT SIGNATURE D RANCH
Spring and Summer Camps
Camps are held in March Spring Break & June.
Upcoming Summer Camp will be on June 12th to the 14th (9am-3pm every day)
Home Schoolers Camp will be on April 28th (9am-2pm)
Students learn the rhythms of owning a horse, the pros and the cons, and learn how to ride during these wonderful inspiring weeks.
Open to ages 6-12.
You must sign up for camps.  Spaces are not guaranteed until deposit is paid.  Click here to learn more & be placed on our waiting list.
Birthday Parties & Anniversaries
Enjoy making wonderful memories that you will not forget.
Ride in our mule drawn wagon pulled by Roy & Dale.
Ride one of our calm mules or horses.
Enjoy cake & ice cream or a picnic under our pavilion complete with table, chairs, & fans.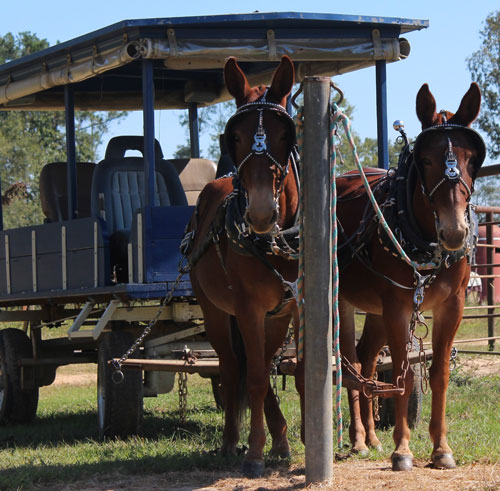 SHARLI - OWNER AND EQUESTRIAN!
OUR CLIENTS LOVE US
Sharli has the patience needed for the young and old. She is very knowledgeable and patient she has been working with 2 of my grandchildren and has done a wonderful job with them. If you are needing help with a problem horse or just needing to improve your riding skills Sharli is the one to see.
Thomas W. Barnett
We were so blessed to have Signature D work with our mule, Cinch! Sharli and her staff are so patient and really care about the long term effects of their training. Their knowledge and understanding of the methods they use really make a difference in the way the animal performs and sets the standard for years to come of enjoyable riding. We were so pleased that we already have another horse with them for training & riding. We can't wait to get Cinch out on the trails. Thanks Signature D for all your amazing hard work and dedication!!
Brandy Stokes Sharp / Envato
MEET OUR HORSES AND MULES